Pots & Petals is your source for locally grown flowers, planters, yard and garden decorations.
Located in Franklin Kentucky, we also serve Bowling Green Kentucky, and Northern Tennessee.
Spring flowers include hanging baskets with a variety of flower types, potted plants, herbs, tomato slips and more,
In the fall, we have acres of Mums, many types of pumpkins, and fall decoration plants.
We also have a wide variety of Garden decorations and planters.

What a GREAT Fall season! Now we are working on what we need to make your Spring just as GREAT!
Please check our Facebook page for the latest hours and information.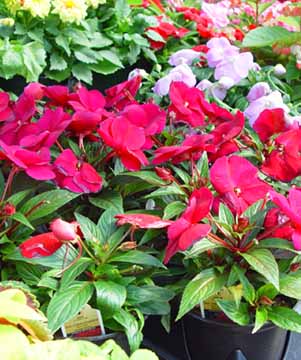 The Spring season usually runs from
April
to
June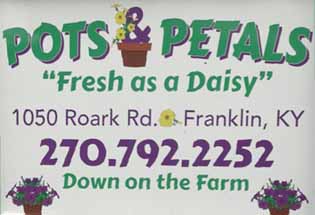 Our Location
1050 Roark Road
Franklin, Kentucky 42134
(270) 792-2252
Click here for directions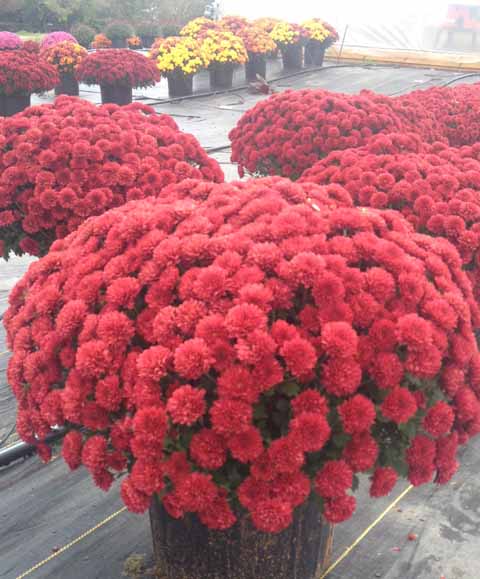 The Fall season usually runs from
September
to
October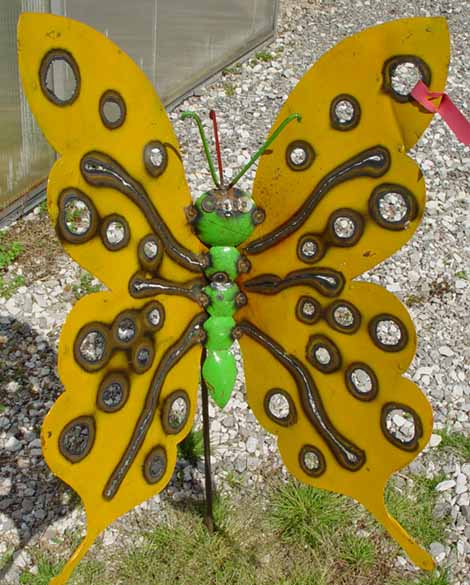 Garden Decorations
We have a wide variety of garden decorations to accent your flowers .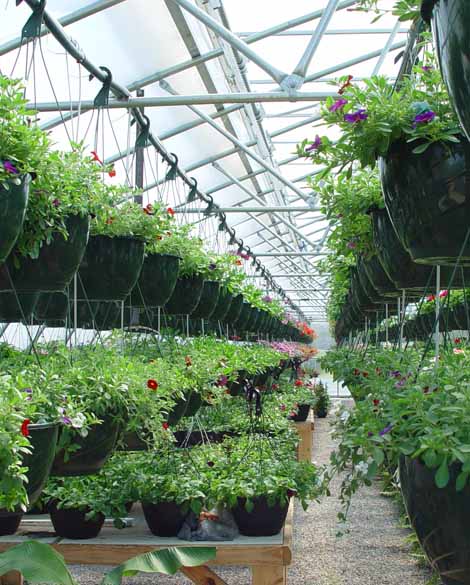 The Green Houses
Over 2,500 Hanging baskets in many types and colors.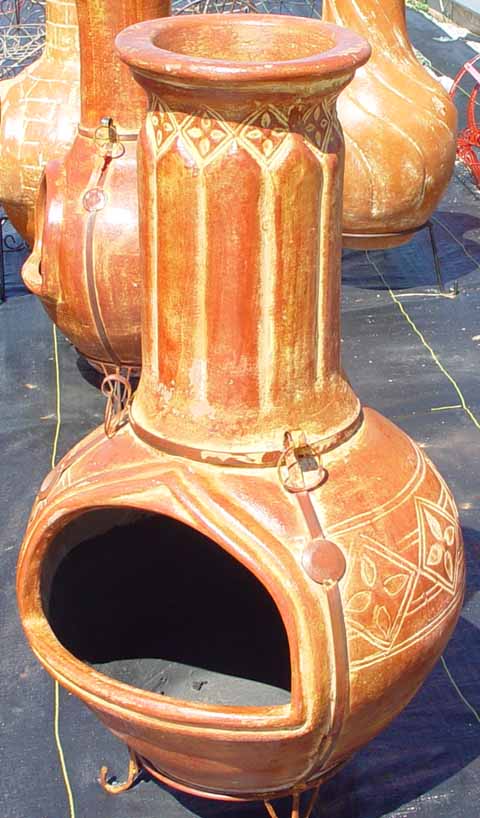 Planters
Planters and pots in a wide variety of styles.